Personal Driver/Sprinter Transport
Jul 3, 2021
Car Service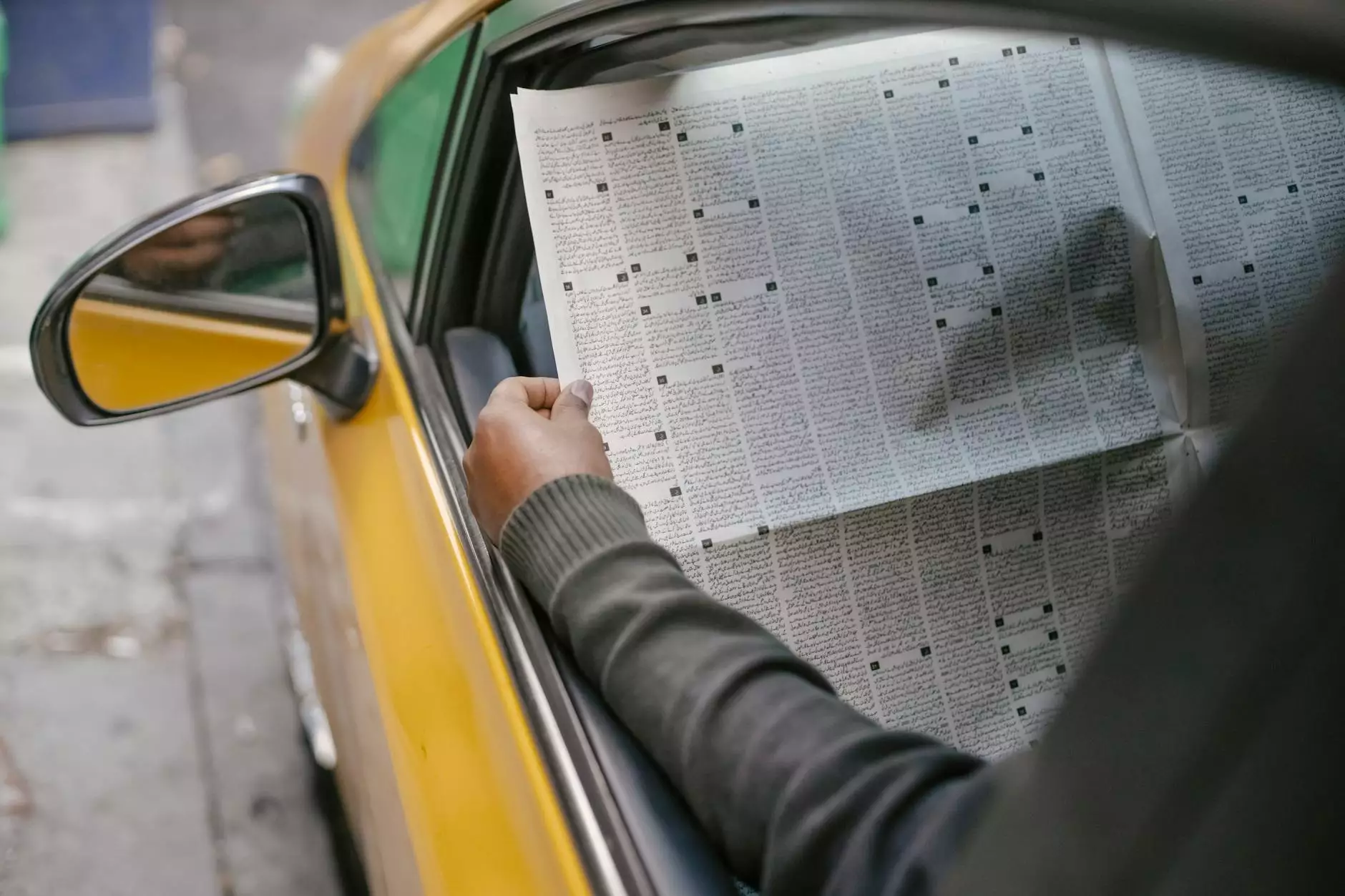 Welcome to WNY Limousine Services, your premier choice for travel and transportation needs in the beautiful region of Western New York. As a trusted provider in the travel and tourism industry, we are delighted to offer top-notch personal driver and sprinter transport services that cater to your specific requirements.
Experience the Comfort and Convenience of Personal Driver Services
At WNY Limousine Services, we understand the importance of a reliable and professional personal driver. Whether you're attending a business meeting, heading to a special event, or simply exploring the city, our skilled chauffeurs will provide you with a safe and luxurious travel experience. Our team of experts has been meticulously trained to prioritize your comfort and satisfaction, ensuring that every journey is smooth and enjoyable.
A Fleet of Luxurious Sprinter Vans at Your Disposal
As part of our commitment to providing exceptional service, we offer a fleet of top-of-the-line sprinter vans for your transportation needs. Our spacious and well-equipped vehicles are perfect for group travel, offering ample legroom, comfortable seating, and advanced amenities. Whether you're traveling with family, friends, or colleagues, our sprinter transport services guarantee a luxurious and hassle-free journey.
Why Choose WNY Limousine Services?
When it comes to travel and ground transportation, WNY Limousine Services stands out from the competition. Here's why our personal driver and sprinter transport services are second to none:
1. Highly Professional Chauffeurs
Our expertly trained chauffeurs are the backbone of our services. With their years of experience and extensive knowledge of the local area, they will navigate the roads with precision, ensuring prompt and efficient travel. Sit back, relax, and let our skilled professionals take care of all your transportation needs.
2. Unparalleled Customer Service
At WNY Limousine Services, we prioritize exceptional customer service. From the moment you make a booking until the completion of your journey, our dedicated team is always available to assist you with any inquiries or requests. We go above and beyond to provide a personalized and memorable experience for each and every client.
3. Top-of-the-Line Vehicles
Our fleet of luxury vehicles is meticulously maintained to ensure the highest standards of comfort and safety. We believe that a first-class travel experience should start with a top-quality vehicle, and that's exactly what you can expect when you choose WNY Limousine Services.
4. Flexibility and Convenience
We understand that travel plans can change unexpectedly. That's why we offer flexible scheduling options to accommodate your needs. Whether you require a personal driver for a few hours, a full day, or an extended period, we are here to cater to your unique requirements.
Book Your Personal Driver/Sprinter Transport Now
Don't settle for anything less than the best when it comes to personal driver and sprinter transport services. At WNY Limousine Services, we combine professionalism, luxury, and expertise to deliver an exceptional travel experience. Choose us for your next journey and let us exceed your expectations. Contact us today to book your personal driver or sprinter transport service!
Travel and Tourism - Ground Transportation Category
As a leading provider of ground transportation services in the travel and tourism industry, WNY Limousine Services falls under the category of travel and tourism - ground transportation. We take pride in serving locals and visitors alike, offering reliable and comfortable transportation solutions throughout Western New York. Whether you need airport transfers, city tours, or special event transportation, we have you covered.
Enjoy a Comfortable and Memorable Journey
At WNY Limousine Services, we believe that every journey should be comfortable and memorable. Our commitment to excellence, attention to detail, and dedication to customer satisfaction set us apart from other providers in the industry. From the moment our personal driver picks you up until we drop you off at your destination, you can expect a superior travel experience that exceeds your expectations.
Conclusion
Whether you're in need of a personal driver for a corporate event, wedding, or leisurely trip, WNY Limousine Services has the expertise, professionalism, and luxury vehicles to make your journey exceptional. Don't settle for less when it comes to your transportation needs. Contact us now and let's create unforgettable memories together!