Mercedes Benz Sprinter - The New Way To Travel
May 15, 2021
Car Service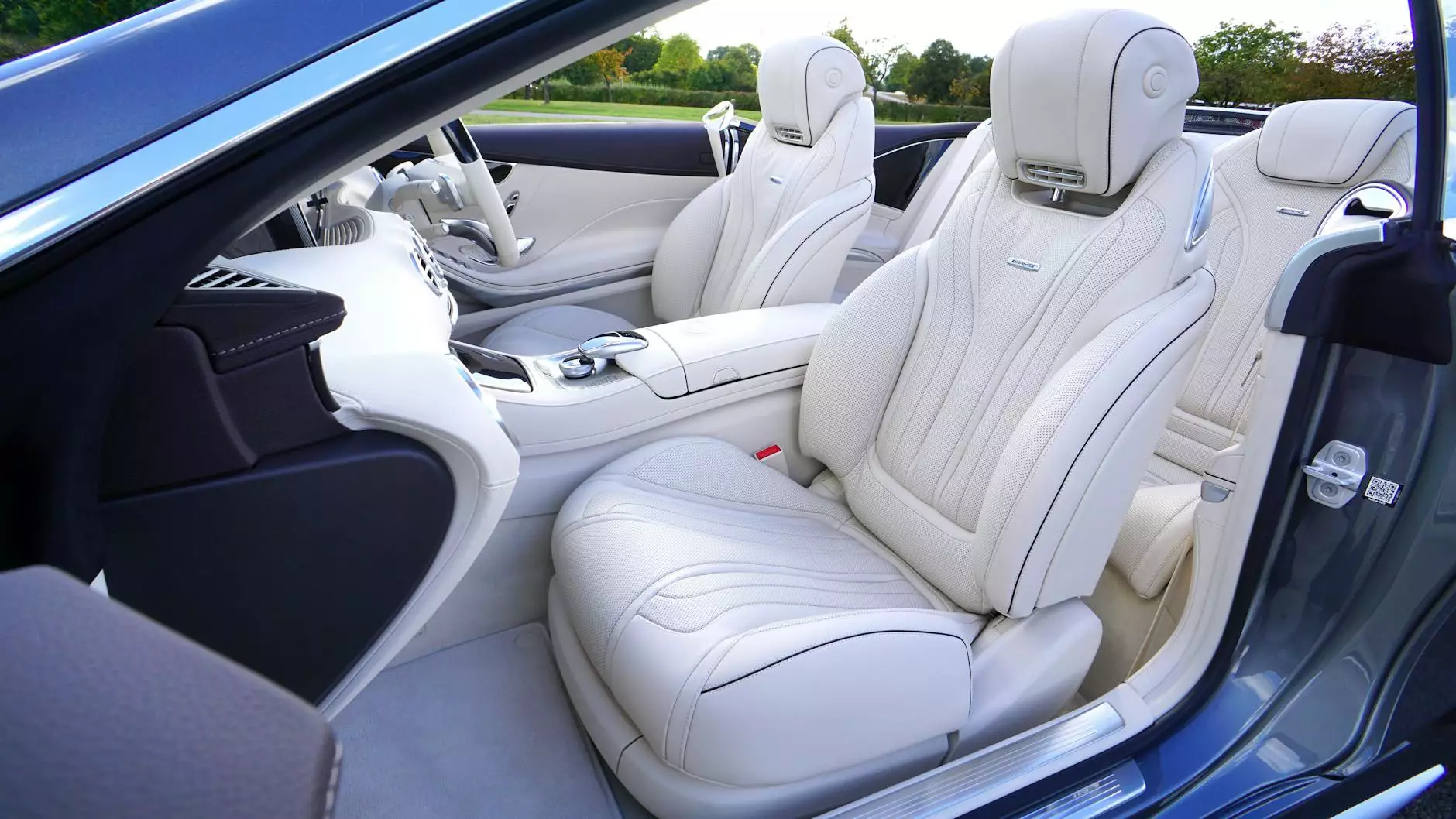 About WNY Limousine Services
Welcome to WNY Limousine Services, your premier provider of luxurious ground transportation in Western New York. With a focus on exceptional service and customer satisfaction, we specialize in offering comfortable and stylish travel options for both individuals and groups. Our premium fleet includes top-of-the-line vehicles, and our professional chauffeurs are dedicated to making your journey enjoyable and stress-free.
The Mercedes Benz Sprinter Experience
At WNY Limousine Services, we take pride in offering the renowned Mercedes Benz Sprinter as a top choice for ground transportation. The Mercedes Benz Sprinter sets a new standard in travel comfort, combining sleek design with advanced technology and an array of first-class amenities.
Unmatched Luxury and Comfort
Step inside the Mercedes Benz Sprinter and immerse yourself in luxury and comfort. The spacious and tastefully designed interior provides ample room for passengers to relax and unwind during their journey. Plush leather seating and climate control systems ensure a comfortable travel experience, no matter the weather or season.
Advanced Technology Features
The Mercedes Benz Sprinter is equipped with cutting-edge technology features that enhance your travel experience. Stay connected with onboard Wi-Fi, allowing you to work, stream your favorite media, or stay in touch with loved ones. An integrated entertainment system provides passengers with an enjoyable journey, while USB charging ports keep devices powered throughout the ride.
Exceptional Safety and Security
When it comes to your safety and security, the Mercedes Benz Sprinter excels. Equipped with state-of-the-art safety features such as adaptive cruise control, blind-spot monitoring, and lane-keeping assist, you can relax and trust in the Sprinter's capabilities. Our experienced and professional chauffeurs undergo rigorous training to ensure your journey is not only comfortable but also safe.
Versatility and Flexibility
Whether you're traveling for business or leisure, the Mercedes Benz Sprinter offers the versatility and flexibility you need. With ample storage space for luggage and equipment, it's an ideal choice for airport transfers, corporate events, weddings, and other special occasions. The Sprinter's flexibility extends to its seating configurations, accommodating different group sizes and preferences.
Booking Your Mercedes Benz Sprinter
Ready to experience the new way to travel? Booking your Mercedes Benz Sprinter with WNY Limousine Services is quick and easy. Simply visit our website or give us a call to discuss your travel requirements. Our friendly and knowledgeable staff will assist you in selecting the perfect vehicle for your needs, ensuring a seamless and enjoyable journey.
Why Choose WNY Limousine Services?
When you choose WNY Limousine Services, you're choosing excellence in ground transportation. Here's why we stand out:
1. Unparalleled Customer Service
Our commitment to providing exceptional customer service is unmatched. From the moment you reach out to us, our team is dedicated to understanding your needs and delivering personalized solutions.
2. Extensive Fleet Selection
Our expansive fleet of luxury vehicles ensures that we have the perfect option for your specific requirements. From sedans and SUVs to limousines and Mercedes Benz Sprinters, we have it all.
3. Professional and Experienced Chauffeurs
All our chauffeurs are highly trained, professional, and experienced. They prioritize your safety and comfort, while also ensuring a smooth and punctual journey.
4. Attention to Detail
We believe in going above and beyond to meet your expectations. From meticulously maintained vehicles to personalized amenities, we take care of every detail, making your travel experience exceptional.
5. Competitive Pricing and Transparent Billing
At WNY Limousine Services, we offer competitive pricing and transparent billing. Our rates are straightforward, without any hidden fees or surprises, allowing you to budget for your travel with confidence.
Experience Luxury Travel with WNY Limousine Services
When it comes to luxury, comfort, and reliability in ground transportation, WNY Limousine Services is your trusted partner. Choose the renowned Mercedes Benz Sprinter and embark on an unforgettable travel experience. Book your journey with us today.