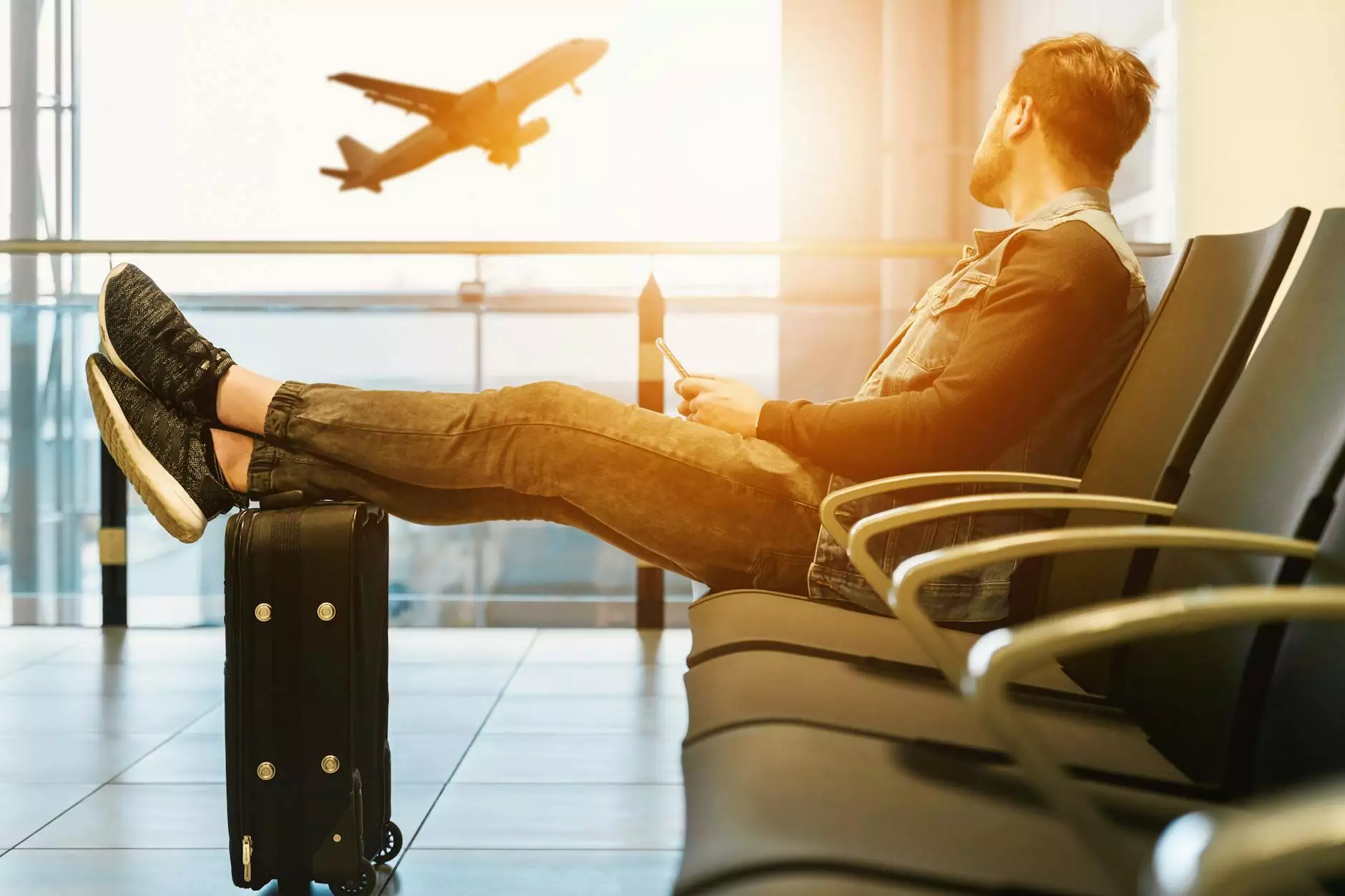 Welcome to WNY Limousine Services, your premier choice for premium ground transportation in the travel and tourism industry. We pride ourselves on providing exceptional airport travel services, ensuring comfortable and stress-free journeys for our esteemed clients.
Experience Luxury and Convenience
When it comes to airport travel, we understand the importance of luxury, convenience, and reliability. At WNY Limousine Services, we go above and beyond to exceed your expectations. From the moment you book with us to the moment you reach your destination, our professional team will ensure a seamless and enjoyable experience.
Whether you are a frequent business traveler or heading off on a relaxing vacation, our fleet of high-end vehicles is at your service. From sleek sedans to spacious SUVs, we have the perfect vehicle to accommodate your needs and preferences. Sit back, relax, and let our experienced chauffeurs take care of the rest.
Exceptional Chauffeurs
Our chauffeurs are not only skilled drivers but also trained professionals in customer service. They understand the intricacies of airport travel, including timely pickups, efficient routes, and the importance of your comfort. With their extensive knowledge of the local area, they will navigate through traffic and get you to your destination with ease.
Fully Customizable Services
We believe in providing tailored experiences for our clients. Whether you require a simple airport transfer or a comprehensive travel itinerary, our services are customizable to meet your unique requirements. From arranging meet and greet services to accommodating special requests, we strive to make your journey as hassle-free as possible.
Reliability and Punctuality
At WNY Limousine Services, we understand the significance of being on time. Our team is dedicated to ensuring punctuality, so you never have to worry about missing a flight or arriving late to your destination. We meticulously monitor flight schedules and traffic conditions to adjust your pickup time accordingly, allowing for a stress-free and efficient travel experience.
Unparalleled Safety
Your safety is our top priority. We maintain a rigorous maintenance program for our vehicles, ensuring they are always in pristine condition. Our fleet is equipped with state-of-the-art safety features, and our chauffeurs are trained to follow the highest safety protocols. Rest assured, you are in safe hands when you choose WNY Limousine Services for your airport travel needs.
Booking with Ease
Booking your airport travel with WNY Limousine Services is a breeze. With our user-friendly online platform, you can easily reserve your desired vehicle and schedule in advance. Alternatively, our dedicated customer service team is available around the clock to assist you with any inquiries or last-minute changes. We understand the importance of a smooth booking process, and we strive to provide the utmost convenience for our clients.
Unforgettable Travel Experiences
At WNY Limousine Services, we aim to create unforgettable travel experiences for our clients. Whether you are traveling for business or leisure, our commitment to excellence ensures that every aspect of your journey is impeccable. From the moment you step into our luxurious vehicles to the moment you reach your desired destination, you will experience the highest level of comfort, professionalism, and customer service.
Don't settle for ordinary airport transportation. Choose WNY Limousine Services for a truly exceptional travel experience. Book your airport travel with us today and discover the difference for yourself!